While talking to
Times Now
during Newshour show, Raghu Ramakrishna Raju, MP, YSRCP, admits that massive conversions by Christian missionaries are happening due to money power not only in Andhra Pradesh but all over India.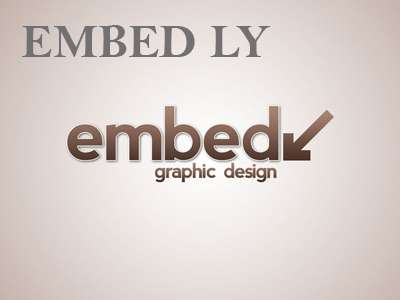 Times Now conducted a show on Andhra Pradesh Government's decision on TTD's (Tirumala Tirupati Devasthanam) property auction. During the discussion with agenda 'Auction = Attack on Faith' #TirumalaTempleTargeted, MP Raghu Ramakrishna Raju accepts that mass conversion has been done in Andhra Pradesh and India by Christian Missionaries. This is the first time that CM Jagan's party member admitted about mass conversion.
According to Sunday Guardian report, Jagan Reddy's Government hiked the financial assistance, which was being given to Christian pilgrims going to Jerusalem, from Rs 40,000 to Rs 60,000 for those with an annual income up to Rs 3 lakh. While the assistance money for those earning over Rs 3 lakh per annum has been kept at Rs 30,000, previously, the assistance money for this group was Rs 20,000. In August 2019, Jagan's Government announced that they would provide an honorarium of Rs 5,000 per month to pastors. As per sources, his Government is also working on launching housing schemes and financial assistance for the Christian community.
To an RTI query on `selection of beneficiaries' for the previous Government's scheme 'Chandranna Christmas Kanuka' exclusively for Christians, the concerned officials of Achampeta Mandal, Guntur District, AP, reply dated 06.09.2019, 26.09.2019 and 05.11.2019 respectively stated that they treated the entire SC population in the aforesaid Mandal as Christians and as such they extended the scheme to entire SC population, whereas it should be given only to Christians.
Mr K. Rajendra Prasad, Secretary for the AP United Pastors Association in a meeting held after the 2019 Assembly Elections in Kaamayyapalem Village, Jeelugumilli (M), West Godavari (District), Andhra Pradesh, giving further proof of large-scale conversions claimed that the Pastors Association has a membership of 5 Lakhs Pastors, and that the State of AP has a total of 2 Crores of Christian Population. Whereas the 2011 Census shows the total population of Christians is only 6.82 Lakhs in Undivided Andhra Pradesh. The pastors association felicitated an elected MLA, and the MLA assured that all the pastors would be provided a monthly honorarium by the newly elected AP Gov.
MP Raghu Ramakrishna Raju also admits that conversion activities by Christian Missionaries existed even before CM Jagan's charge. To seek the truth in his statement, need to look at the previous Government's era.
On record, YS Rajasekhara Reddy, the father of Jagan Reddy, was known to be a staunch supporter of Christianity. The London based "Religious Intelligence" published an article titled "Head of the Indian State, a Christian, killed in a chopper crash." It said YSR was a second-generation Christian, as his father Raja Reddy was converted by missionaries while serving in the military in Burma.
Many times, he was criticized for openly supporting the evangelists and mass conversion of Hindus in rural AP. He sanctioned Rs 80,000 per Church for repair in August 2006 (Gov. Order MS. No: 21 date 22/8/2006). It was not the same case for the temples and mosques of AP. This was the clear case of discrimination based on religion and no doubt that he officially insulted the Constitution of India by issuing such order. While YSR was pushing this missionary agenda and murdering Constitution, not a single liberal or leftist protested against this. He had also sanctioned "grant in aid" of Rs 1.5 Lakh for the construction of each Church. At the same time, 30000 temples were controlled by the Government of AP. These temples were asked to submit all of their revenue to State Government where, in return, they used to get 15% to maintain everything. Over 40,000 priests in these temples used to get salary around Rs 500 to Rs 100 per month. In a way, temple funds were used to build and repair Churches across AP.
In the year 2009 PIL petition ("HC stays Government funds for Church repair", Times of India, Sept 8 2009), the Hyderabad High Court stayed the disbursement of Government funds for Church construction and for subsidies to Christian pilgrimages. The State Government went on appeal to the Supreme Court which returned the petition to the High Court with instruction that it "dispose it quickly". Now it has been four years, and the decision is still pending in Hyderabad HC. Meaning of which is the petition has not been disposed off, and the State funds are still disbursed for promotion of Christianity in the AP.
YSR has subsidized Bethlehem/Jerusalem pilgrimage for Christians, first of its kind in the country, allotting a budget of Rs 2 crore for 2008-09, apart from Rs 5 crore for repairs of Churches and mosques.
After YSR, Chandrababu Naidu got elected as CM of Andhra Pradesh. Till this time YSR's missionary agenda has started to reflect on the political horizon, the scenario was totally changed as new vote bank of converted Christians emerged. Naidu continued the special status given to Christians as he did not want to lose his political ground. These might be the reason where Naidu decided to leave NDA after the separation of Telangana. Naidu's appeasement politics is another blow to Hinduism.
Continuing YSR's legacy, Chandrababu in 2016 raised amount for Churches from 1.5 lakh to 3 Lakh. Next increment was made on Dec 23, 2017, Christmas Eve; the amount was raised to Rs 5 lakh.
On Dec 20, 2018, Chandrababu Naidu announced that the State Government of Andhra Pradesh would officially celebrate Christmas. He also told that-
TDP Government spent Rs 250 Cr for Christians in these four years,
Government provided full economic support for the construction of Churches in the State.
TDP Gov. provided 2 acres of land and Rs 10 Cr to build Christian Bhavan.
The Gov. spent Rs 100 Cr to develop burial grounds for Christians,
State Gov. provided Rs 50,000 for each Christian girl's marriage
On Feb 6 2019, Andhra Pradesh legislative assembly passed the resolution by the majority, titled "Resolution Requesting the Central Gov. for making necessary Constitutional amendment to bestow Scheduled Caste status on the Scheduled Caste converted into Christianity."
Another claim of MP Raghu Ramakrishna Raju that Christian missionaries are baptizing the non-Christians by money power needs to review.
According to foreign funding (FCRA) from 2006-2017 periods, the Christian NGO's received the Rs 2896 Cr. fund only for Andhra Pradesh State. Most funds received in Andhra's Guntur district and were largely spent on rural areas by initiating Dalit Christian campaign.
By reviewing all claims of MP Raghu Ramakrishna Raju, one can conclude that the MP admits the truth regarding mass conversion in Andhra Pradesh. The many such facts may get highlighted after unbiased investigations.
Sources
• https://twitter.com/TimesNow/status/1264962176902500355
• https://www.sundayguardianlive.com/news/jagans-conversion-drive-fast-track
• https://www.business-standard.com/article/news-ani/andhra-cm-announces-increase-in-repair-grant-for-churches-117122300800_1.html
• https://www.aninews.in/news/national/general-news/tdp-will-fight-to-provide-sc-status-to-converted-christians-andhra-cm201812200600400002/
• http://www.vijayvaani.com/ArticleDisplay.aspx?aid=795
• http://drthchowdary.net/front/viewArticle/1128
• http://vsktelangana.org/fact-finding-report-religious-demographics-and-their-concealment-in-andhra-pradesh
• https://www.deccanchronicle.com/nation/current-affairs/070219/resolution-seeking-sc-status-to-dalit-christians-passed.html
• https://fcraonline.nic.in/home/index.aspx
Also Read